Venue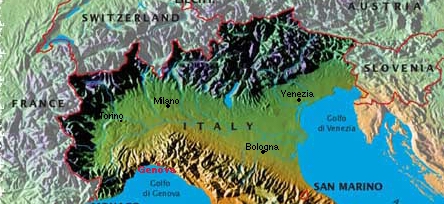 Provincial capital of the Liguria region, Genova is located at the farthest inmost part of the Gulf of Genova, along the foothills of the Appennines and is well connected to the most important Italian cities, like for instance Milano, Pisa, Torino, Roma, and Napoli, by highways and railways.
Since 1962 Genova has had an international airport, named Cristoforo Colombo after one of the most famous sons of the city, which was built on a wide landscaped area obtained by reclaiming a stretch of sea facing Sestri Ponente.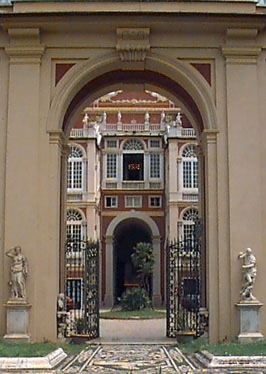 The city name comes from the Latin janua - gate. And indeed, Genova used to be and still is the gateway of the reach northern Italy to the sea, to far horizons, exotic beaches, the fabulous markets of the Orient. A gate that also closes behind it a wealth of treasures: the arts, history, society and culture, the Genoese folk rooted in age-old traditions, loth to parade their possessions, yet more than ready to render what they receive.
A commercial port, genteel seaside resort, fine 16th century palaces in a town proud of its history and legend. The oldest part of the urban center, a maze of tiny alleyways leading to the old port and old palaces in which people speak the impenetrable Genoese dialect, form a striking contrast with the modern part, spread out on the nearby hills and stretching for c. 25 km. along the coast and c. 15 km. inland up the Polcevera and Bisagno river valleys.
The streets of Genova are filled with medieval cathedrals, glorious palaces, and Renaissance fountains. To savour an experience unique of its kind, just walk through the gate into Genova "Superba", Genoa the proud, not through arrogance but by sheer majesty of image.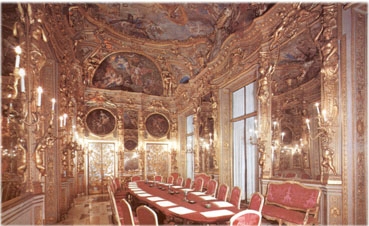 The epithet "superba" (proud) that the city has carried down through the centuries was first given by Francesco Petrarca. Writing of a visit to Genoa in 1358 the poet described the city, in Latin of course, as follows:

you will see a regal city on the side of a rugged hill, proud in its menfolk and city walls The aspect of the place alone tells you the city is mistress of the seas.




The venues chosen for ETAPS include spaces and auditoriums situated in the historical center of Genova very near one to the other (at most two minutes by foot) and belonging to the Architecture Faculty, "Teatro della Tosse" and Sant'Agostino.

More information about Genova, its history, touristic attractions and not a few pictures of the city may be found at

What to do in Genova

http://www.genovagando.it/ What is on in Genova (in Italian)

Some tips on restaurants in Genova

Food places